通波仔後或會突發性心臟驟停?
54329
30.03.2022
15024537
35300
534
20.12.2011
HK
通波仔後或會突發性心臟驟停?- 陳裕豪心臟科專科醫生🤍FindDoc.com FindDoc Facebook : 🤍🤍facebook.com/FindDoc FindDoc WeChat : 快徳健康香港 FindDoc FindDoc Instagram:🤍finddochk (一)什麼是突發性心臟驟停? 00:06 (二)通波仔後有機會造成突發性心臟驟停?01:17 (三)曾經通波仔患者有什麼方法避免突發性心臟驟停? 02:20 (本短片作健康教育之用,並不可取代任何醫療診斷或治療。治療成效因人而異,如有疑問,請向專業醫療人士諮詢。) 參考資料: 1. Heart Attack and Sudden Cardiac Arrest Differences. (n.d.). Retrieved August 25, 2021, from 🤍🤍heart.org/en/health-topics/heart-attack/about-heart-attacks/heart-attack-or-sudden-cardiac-arrest-how-are-they-different 2. Clark, J. J., Larsen, M. P., Culley, L. L., Graves, J. R., & Eisenberg, M. S. (1992). Incidence of agonal respirations in sudden cardiac arrest. Annals of emergency medicine, 21(12), 1464-1467. 3. 香港特別行政區立法會. (n.d.). 香港特別行政區立法會 - 鼓勵公眾在醫療緊急事故中參與救助的措施. 🤍🤍legco.gov.hk/research-publications/chinese/essentials-1819ise05-measures-to-promote-bystander-intervention-in-medical-emergencies.htm. 4. 醫院管理局. (2016). 冠狀動脈介入治療術. 🤍🤍ekg.org.hk/pilic/public/Cardiac_PILIC/Cardiac_PercutaneousCoronaryIntervention_0018_chi.pdf. 5. White, H. D., & Chew, D. P. (2008). Acute myocardial infarction. The Lancet, 372(9638), 570-584. 6. SCA Prevention Medical Advisory Team. (2007). The Role of Ejection Fraction in Diagnosing and Treating Heart Failure. 🤍heart.org/ 7. Dangas, G., & Kuepper, F. (2002). Restenosis: repeat narrowing of a coronary artery: prevention and treatment. Circulation, 105(22), 2586-2587. 8. Wan, Y., Zou, J., Shi, Y., Zhang, Y., & Liu, Q. (2017). How to avoid sudden cardiac death. European journal of preventive cardiology, 24(16), 1790-1790. 9. Cardiac Resynchronization Therapy with Defibrillation (CRT-D) – Colorado Program for Patient Centered Decisions. (n.d.). Https://Patientdecisionaid.Org/Icd-Crt/. Retrieved August 25, 2021, from 🤍patientdecisionaid.org/icd-crt/ 10. Implantable Cardioverter Defibrillator (ICD). (n.d.). 🤍Heart.Org. Retrieved August 25, 2021, from 🤍🤍heart.org/en/health-topics/arrhythmia/preventiontreatment-of-arrhythmia/implantable-cardioverter-defibrillator-icd 11. Hohnloser, S. H., & Prystowsky, E. N. (2007). CRT-D use in heart failure: too little or too much?. European heart journal supplements, 9(suppl_G), G9-G16. 12.Kirkfeldt, R. E., Johansen, J. B., Nohr, E. A., Jørgensen, O. D., & Nielsen, J. C. (2014). Complications after cardiac implantable electronic device implantations: an analysis of a complete, nationwide cohort in Denmark. European heart journal, 35(18), 1186-1194.
Кадры из видео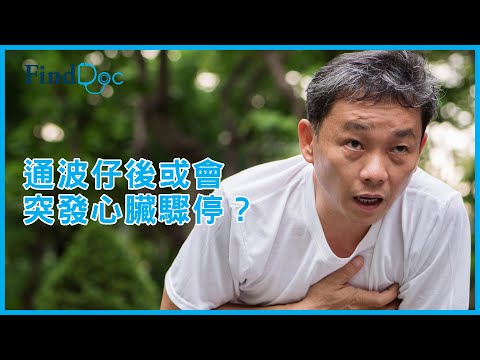 Комментарии пользователей:
Еще ни кто не оставлял комментариев...